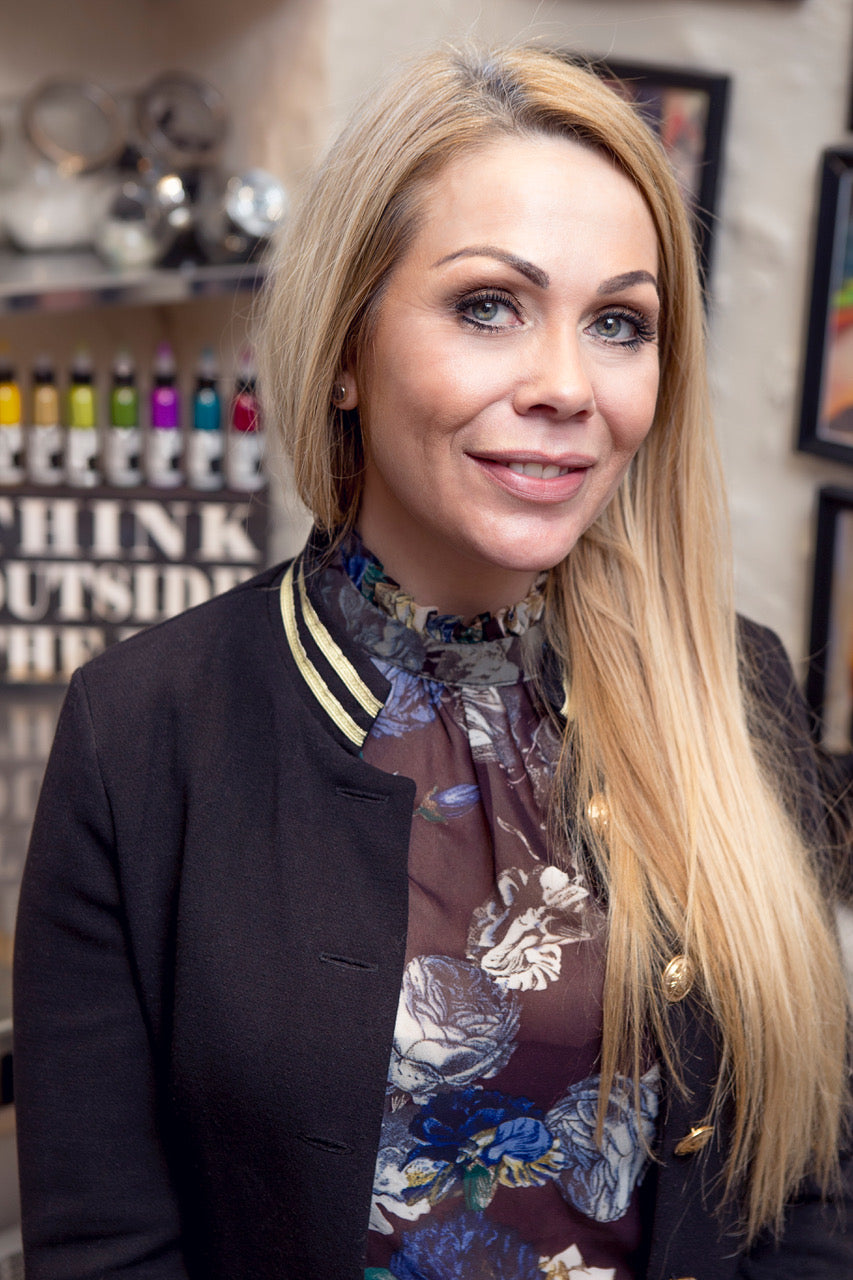 Majbritt "Lille Ole" Petersen
CEO Majbritt Petersen is the owner of Tattoo Ole in Nyhavn in Copenhagen; the world's oldest, still operating tattoo shop, where she is also a tattoo artist.
Majbritt comes from the Faroe Islands and has been creative since she was little and could hold a pencil.
Majbritt works from the WAUW technique and not wow. She wants her art/Tattoos to have a simple understandable expression, like when you see a person from a distance, that people and the tattoo harmonize and you think WAUW and not WOW also from a distance, before you get close and see the beautiful details. .
The art and designs we make in the shop is what inspired us to make a webshop. The concept is about art and design, and not everyone want's to be inked. Now its possible to wear a Tattoo on your outfit without getting one.
Check our tattoo studio here
Go to shop
From Tattoo to art design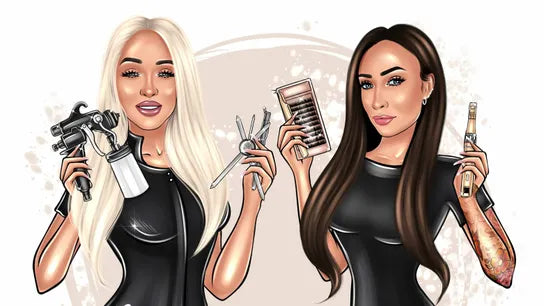 Tattoo Oles concept is about bringing art and design to fit people and to make clothing which is unique which no one has seen before. Our art is strictly handdrawn and our designs are our own. If you have any wishes for a design, we can probably make it for you and put it on one of our accessories.
If you are interested in our art you are more than welcome to contact us.
Contact us